Daily Deals
For 24 hours, items appear in shop for you to buy, there is 6 slots available.
Pets, 30 diamond cost per pet, but they are bought in bulks of 3, 5, and 10.
Legendary Equipment, 800 Diamonds.
Various perks like Power of Swiping and Mana Potion, x3 amount for 240 diamonds.
Hero specific weapons, 200 diamonds each.
You can only buy a daily deal one time and it will say purchased.
Chests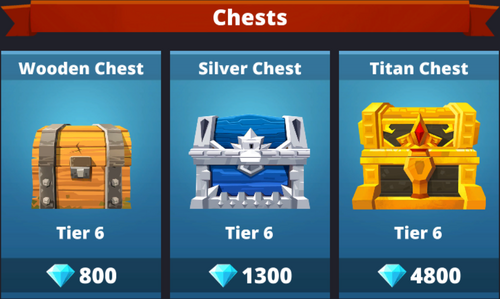 Tier and diamond cost depend on your Max stage, with a max Tier of 6.
Contents inside chests at Tier 6.
Diamonds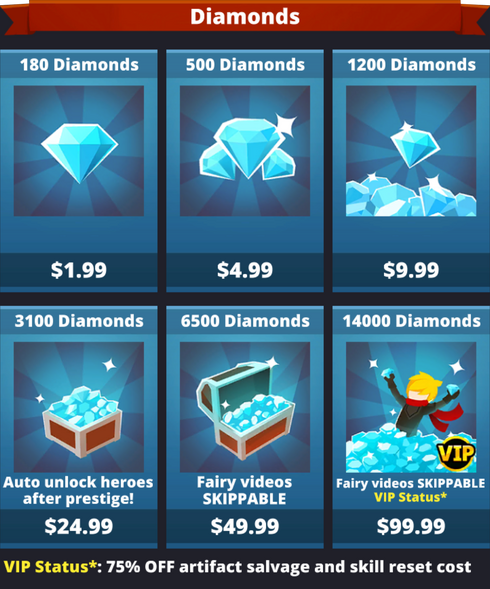 Additional Information
If you look around, namely on Amazon, you can get even cheaper discounts, like for example, the $99.99 pack for only 75$ via Amazon.
You do not need to buy the top options in one go to get VIP status, example; buying 51 $1.99 purchases, will allow you to have VIP. The only downside to this is that you will not receive bonus diamonds.